Think Together delivers nationally-recognized after school programs, early learning, enrichment, and school improvement in close to 500 schools in California from San Diego to San Francisco – serving over 200,000 students. Think Together's curriculum is focused on English Language Arts, Math, STEM, Youth Development, and Arts & Enrichment. Our programs are aligned with research-based practices to support learning in and out of school so kids can succeed in their journey to college and career readiness. We want a community where all kids get a great education that prepares them for college and their future careers. Expanded Learning Programs are one way Think Together is partnering with schools and communities to close the achievement gap.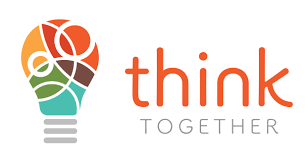 Before School: Monday-Friday 7AM-8:30 AM
Afterschool: Monday 2:25-6:00PM
Tuesday- Friday 3:40-6:15 PM
Academic Support

Cheer
Theater
Rock Band
Culinary
Student Leadership
College and Career Readiness
Drivers Ed 
Sports Conditioning
Art
Robotics
Table Top

Teen Center 
Families can apply online by visiting this link here. To Apply online you will need to register by using an email account.
Think Together Site Coordinator- Alondra Felix
Email: Alondra.felix@thinktogether.org
Phone Number: (626) 550-7809
Please reach out if you have any questions regarding the afterschool program. We look forward to seeing you and enriching your students' educational experiences.